SCROLL DOWN
Who We Are
Founded in 2020 during the COVID- 19 Pandemic, The Gift of Being Me is a women's empowerment organization that seeks to cultivate confidence-building and create spaces for women to heal and build community.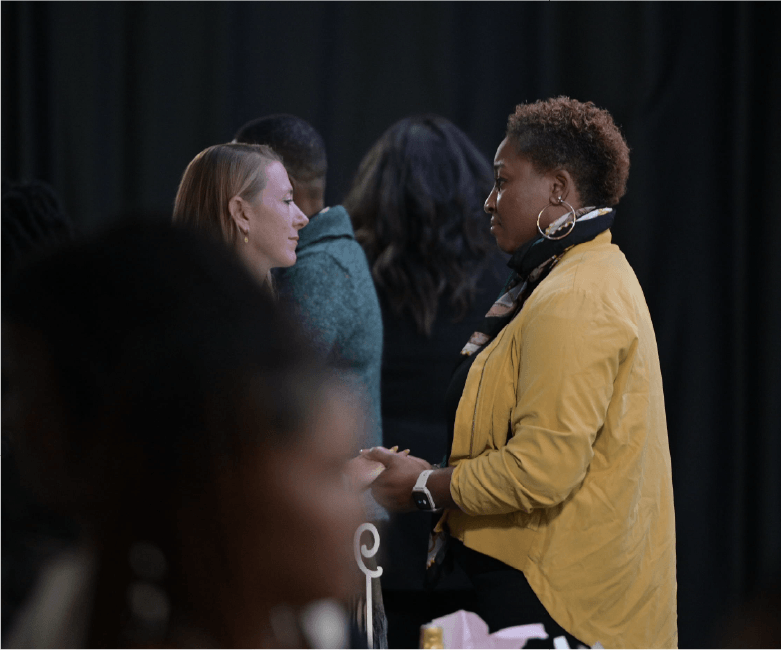 Our Mission
The mission of the Gift of Being Me to empower women in their journey to healing through a creative village
Our Vision
The Gift of Being Me seeks to expand to various markets in the United States by helping women facilitate gatherings for grassroots contextual groups. These groups will create spaces for women of diverse backgrounds to feel safe, connected, protected, and empowered.
Our Values
HEALTH
CREATIVITY
EXCELLENCE
CONSISTENCY
COMMUNITY
About our Founder
Flobien V. Galbreath, LMSW, is a creative entrepreneur and healthcare professional passionate about empowering women to thrive. Flobien has served as a mental health professional for over 17 years in government, advocacy, nonprofit, and healthcare spaces.
With experience in the United States and internationally, she has dedicated her life to the advancement of women and women's issues.
Quarterly Events
The Gift of Being Me organizes themed events that are designed to empower women and challenge them to be the best version of themselves. Each event is unique in its presentation, and offers an amazing opportunity for women to connect with one another, and celebrate each other.
Our next event is:
January 20, 2024
October Event Recap
Photos from the last event
CONTACT
Contact us
We would love to hear from you! Wether it's a testimonial, a suggestion, or an inquiry we are here to serve you!

Address
117  14th St Brooklyn NY, 11215

E-MAIL

SOCIAL MEDIA
Follow us